Voter Registration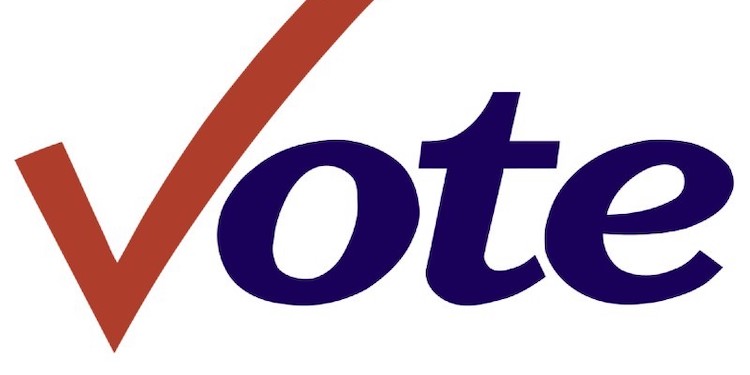 Voting Resources
Make sure you are registered to vote and have the opportunity to cast your vote. Get the resources you need below.
Most states allow voters to submit a National Mail Voter Registration form. Vote.org provides state-specific voter registration deadlines, absentee voting information, and early voting dates for your state. If you live in New York and have a state issued Driver License, Permit or Non-Driver ID simply visit the NY MyDMV Motor Voter site to register to vote online, otherwise you must complete a mail-in application to register to vote.
Most up to date information on New York City deadlines can be found at the NYC Board of Elections. 
Need an absentee ballot in New York?
Apply online, by mail, or in-person for an absentee ballot. Note: The USPS recommends that voters mail in their completed ballots at least one week prior to their state's deadline. Apply Now!
Early Voting in New York City
Columbia University has proudly served as an Early Voting location in Morningside at 2872 Broadway (former CitiBank location), Manhattanville at 605 West 125 Street (The Forum), CUIMC at 1150 St Nicholas Avenue (Russ Berrie Center) and other locations. Find Your NYC Polling Location.
Ranked Choice Voting
Ranked Choice Voting gives voters more say in who gets elected. Even if your first-choice candidate does not win, you are still able to affect the outcome by supporting your 2nd, 3rd, 4th, or even 5th choice. Because candidates will need broad support (even from voters who may not rank them first), campaigns are more likely to focus on appealing to voters like you and less on attacking each other. Ranked Choice Voting also leads to more diverse candidates winning office. Cities that have implemented Ranked Choice Voting have elected more women and more women of color, making their elected officials more representative of their communities. (Source: nyc.gov)
New York Resources
New York City is hiring Poll Workers to serve at poll sites throughout the city. Become an Election Worker and you can earn up to $2,800 over 10 days.
Who's On The Ballot provides New York City voters information on their polling places, candidates, sample ballots, and voter registration information. 
Find out if you are already registered to vote. 
Other Resources
General Voting Resources
The League of Women Voters works to register voters, provide voters with election information through voter guides as well as candidate forums and debates.
Vote.org uses technology to simplify political engagement, increase voter turnout, and strengthen American democracy.
The FEC was created to promote confidence and participation in the democratic process.