Columbia Creative
Columbia Creative is the creative agency of Columbia University.
Columbia Creative provides design services and stewards the visual identity guidelines and University brand. As part of the Office of Public Affairs, we forge new standards for what can be achieved in visual communication through synergistic partnerships with our colleagues across the University.
Our Work
Our projects range from digital design, magazines, and annual reports to media strategy, buying, publicity, marketing, advertising, editorial services, and account and brand management. Our work is produced at the highest level through dynamic partnerships that span a diverse university community.
Brand Management Services
Columbia Creative provides full-service brand development and management services.
Advertising
Columbia Creative is the central department for Columbia marketing and advertising. Our projects range from media strategy, buying, publicity, and marketing, to print and digital advertising design, editorial services, and account management. We also provide consultation and direct mail services, for student recruitment, job recruitment, environmental marketing, and email lists (e.g., GRE, TOEFL, GMAT).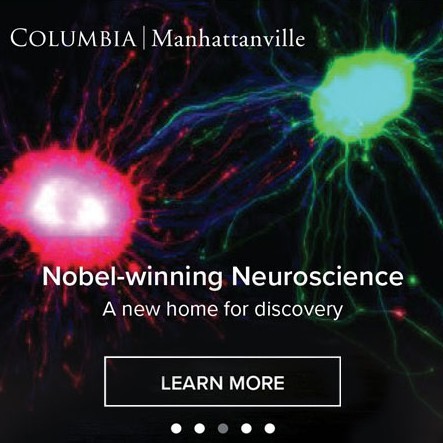 Manhattanville Ads
Series of digital ads in the New York Times to promote the Manhattanville campus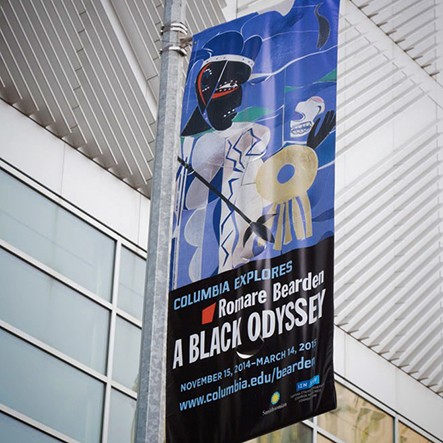 The Wallach Gallery Street Banners
Street banners for the Romare Bearden: A Black Odyssey traveling Smithsonian exhibit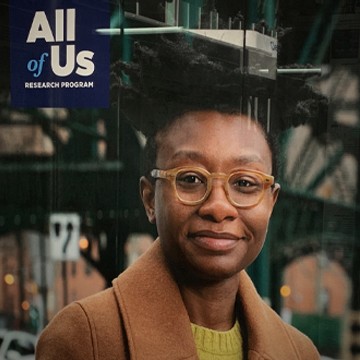 All of Us NYC Consortium Campaign
Videos, digital advertising, subway ads, environmental graphics, posters, and media buying